DAODAO, a new DAO platform launching in May, has just announced that they will be building functionality to support investments of Dogecoin (DOGE) into any DAO launched on the platform.
This marks a big update from the existing paradigm, in which users can typically only invest in DAOs with ETH, and also marks a compelling new use-case for DOGE holders. At the time of this writing, DAODAO is the first known DAO platform with plans to offer Dogecoin support, as well as support for other currencies like ETH, SOL, BTC and fiat.
DAODAO aims to be a new DAO platform that provides DAO founders and members with all of the tools they need to launch + run a DAO in one place. What's more, since DAODAO leverages DeSo for the social layer, all of the community engagement and governance actually happens on-chain (versus in centralized apps like Discord).
One upcoming DAO that the Doge community might be interested in, is one listed on the daodao.io website called 'Takeover DAO'. 
According to a call with a member of the core DAODAO team, there are plans in the works to "launch a DAO that acquires a stake in Twitter and advocates for Twitter to embrace Web3 functionality."
This could range from a number of ideas such as advocating for Twitter to accept social tips in more cryptocurrencies (such as Dogecoin), to moving the entire Twitter base to an open social protocol like DeSo (Decentralized Social).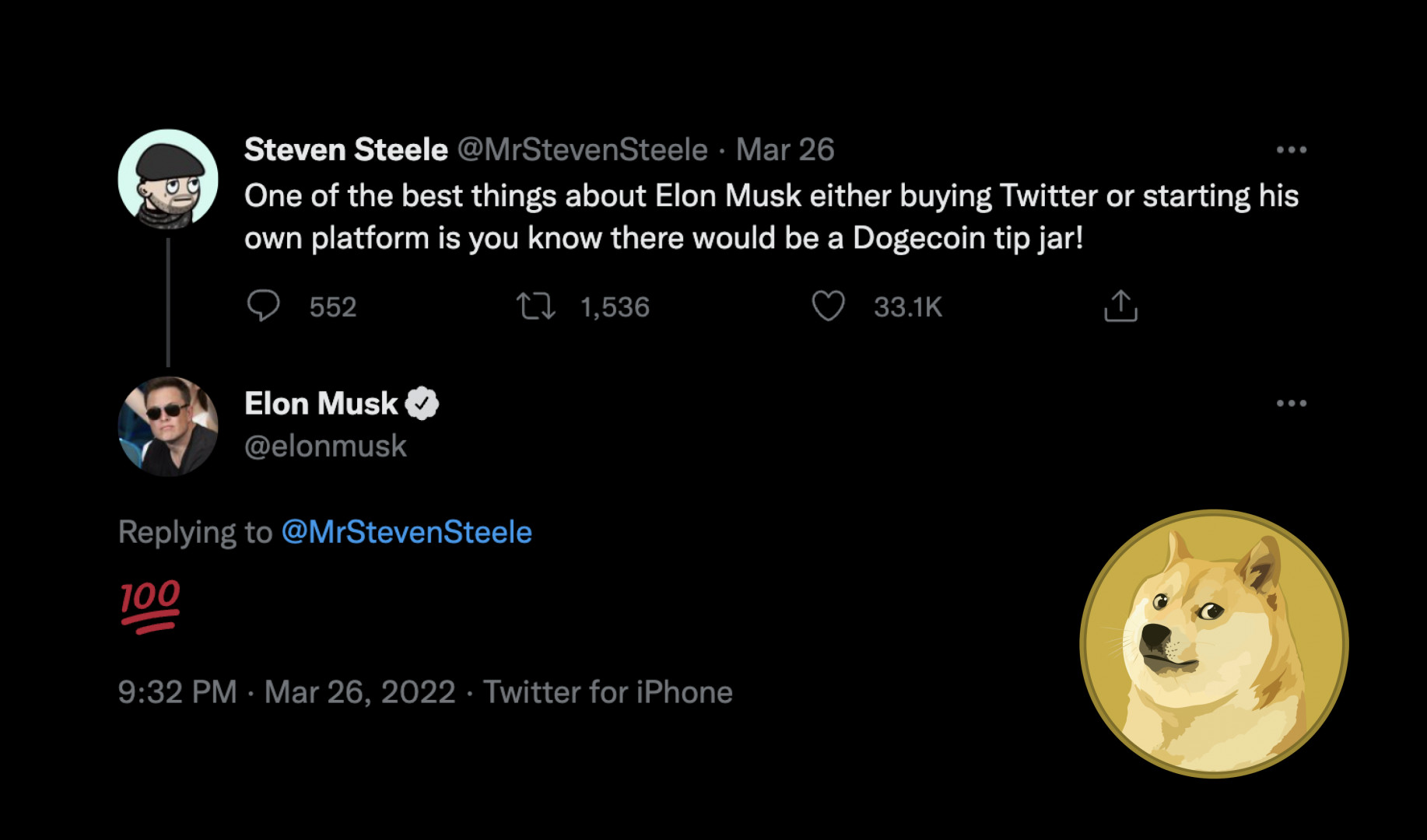 A few weeks ago, this may have seemed like an absurd idea, however recent developments have made this appear like a very real possibility. 
Earlier this week, news broke that Elon had acquired a 9.2% stake in Twitter, making him the single-largest shareholder. Later that same day, Elon put out a public poll asking if users would like an edit button.
The current CEO of Twitter, Parag Agrawal, immediately put out a tweet warning users that "the consequences of this poll will be important."
If the Takeover DAO were to launch and raise significant capital from communities like the DOGE community, Twitter would have a difficult time ignoring proposals from Elon and the DAO.
To stay up to date with the latest announcements from DAODAO:
Follow the official Twitter account
Join the official Discord  
Contacts